What separates most electrical contractors from this end? According to several industry studies, material handling tasks consume 40% of an electrical field technician's effort. Material handling is recognized as the single most common cause of unproductive time on a jobsite!
Our Material Buying and Handling Services helps you increase jobsite productivity and improve profits by:

Obtaining and leveraging manufacturer special pricing arrangements on the complete job bill-of-materials (BOM)

Reducing time and transaction cost to buy, receive, and bill for jobsite material;

Improving jobsite material availability

Avoiding over-ordering during the job and eliminating dead/non-returnable material at the end of the job

Improving field technician efficiencies and productivity by delivering material to the point of installation

Reducing waste generated from product packaging and cardboard

Improving safety and reducing field technician injuries by using proper material handling equipment


Buying Material
Your purchasing agents and project managers have several options to order material - utilizing your assigned inside sales professional, immediately accessing real-time material availability via Capital Electric's website or mobile app, or using the Capital Electric Vendor Managed Inventory (VMI) Service. You choose the service that best meets your needs and buying structure.
If your project requires packaging components together to give the field technician access to all the components needed to efficiently complete the assembly or unit installation, consider the Capital Electric "kitting" service when buying materials.
Material Handling
Capital Electric helps you store, transport, deliver just-in-time material to the job site whether you are looking for on-site storage containers of various sizes or mobile carts to deliver material to the field electrician installation area. Time and motion studies indicate that for field technicians to be most efficient and productive, material should be staged within 30 feet or 30 seconds to the point of installation. Speak with your Capital Electric sales professional to determine the material handling equipment best suited to your project.

Not all services are available at all locations.

For further information on Capital Electric Service Solutions, contact your local Capital Electric sales representative, or email us at servicesolutions@capitalelectricsupply.com.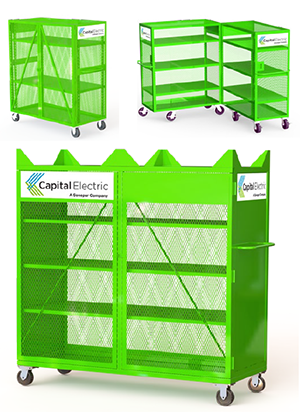 Job storage in the work area and transporting from delivery truck to work area.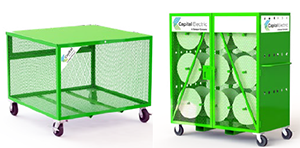 Kitting Applications, Conduit Wire Moving and Installing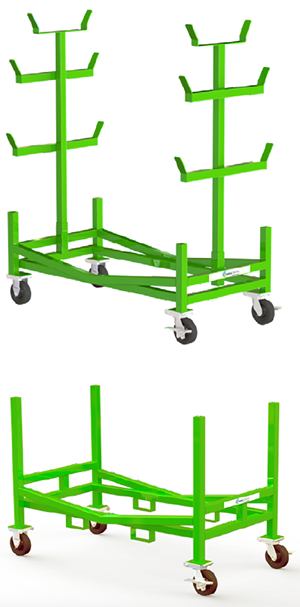 Conduit carts for moving pipe