To compete and win project business today, contractors need prefabrication capabilities. Ever-shortening project deadlines, difficulties in securing qualified labor, limited jobsite staging areas, and increased use of digital integration are transforming project business.
Prefabrication offers you:
Help dealing with the shortage of qualified field technicians

Increased field technician productivity

Improved quality

Reduced safety risk

Decreased overall project cost

Improved construction schedule delivery

Reduced jobsite trash and scrap

Less material handling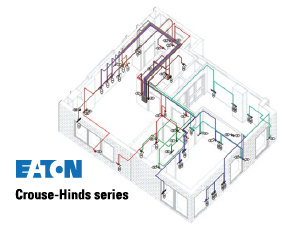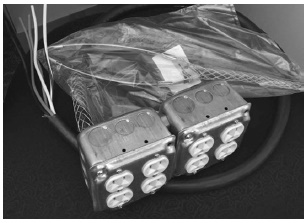 To address the electrical contractor prefabrication project needs, Capital Electric partners with Eaton Crouse-Hinds and the electrical contractor:
The Eaton Crouse-Hinds PRE-formance™ team provides the engineering, technical, and prefabrication resources;

Capital Electric provides the project planning, logistics and ecommerce capabilities;

You, the electrical contractor, provide the customer relationship and in-the-field project planning and technical coordination
PRE-formance™ Prefabrication from Eaton Crouse-Hinds offers a full scope of services from basic assemblies to complete turn-key solutions. The ideal solution for commercial buildings with repetitive installations such as hotels, condominiums, commercial and retail offices, hospitals and apartments. You receive full take-off service, and detailed and coordinated 3D CAD shop drawings. The service results in 30-40% labor savings.
Whether you are just beginning to look for a prefabrication solution or you already have an existing prefabrication shop, the Capital Electric Prefabrication Service has something to offer you.